The stunning new Apple Central World is teeming with activity as it opens its second and largest Apple store in the heart of Bangkok, Thailand. Situated at Ratchaprasong, it overlooks Bangkok's iconic intersection and is quickly becoming the new social focus for the city.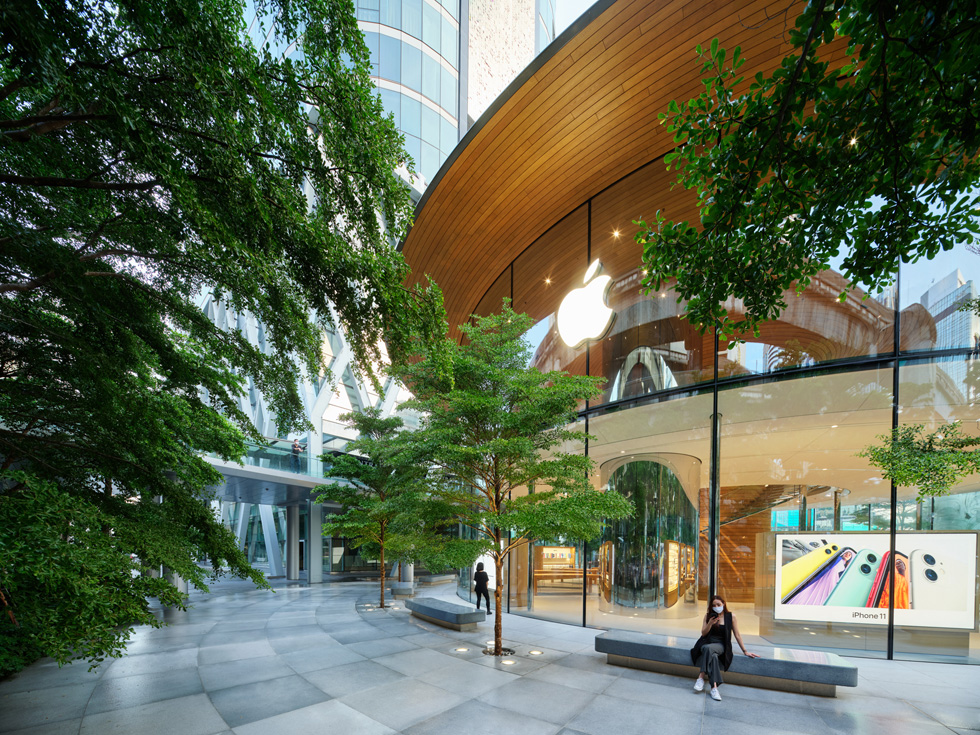 Central World provides an accessible destination within the lively city. It is a space perpetually in motion. Guests can enter via multiple entry points. The outdoor plaza is decked with benches and large Terminalia trees, perfect for social gatherings. The upper level is directly connected to the Skytrain and the city's largest shopping center. 
Designed by Foster and Partners (the studio behind the design of all the latest Apple Stores including Apple Marunouchi in Tokyo) the unique glass house is anything but ordinary.
Nestled under a cantilevered Tree Canopy roof, once inside, customers can travel between two levels via a spiral staircase that wraps around the timbre core, or ride the cylindrical elevator clad in mirror-polished stainless steel.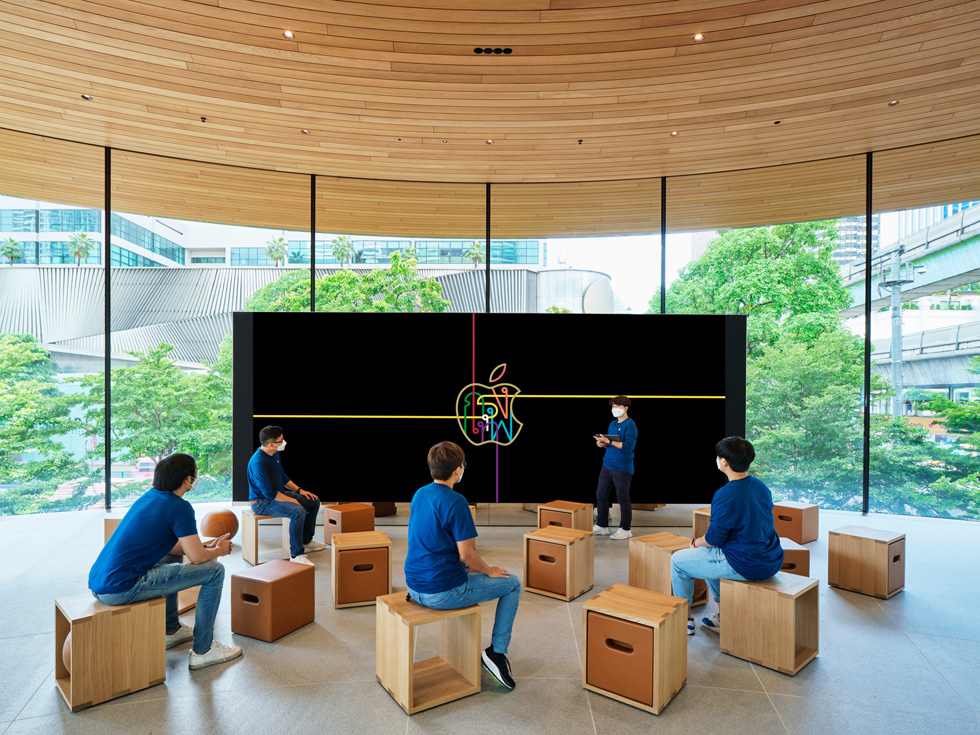 The Forum and Video Wall within the store will also host Today at Apple sessions, a creative and educational workshop offered for free, and performances by local artists when possible.
The first Apple store in Thailand is at Iconism, a mall on Thon Buri side of the Chao Phraya River, that opened in November 2018. The urban spectacle is also the second retail store to open, after Apple Sanlitun in Bejing, since the coronavirus pandemic erupted.
Apart from Singapore, Thailand is the only other country in Southeast Asia where there are official Apple stores.
That said, we can't wait for the opening of Singapore's Apple Flagship Store, also dubbed one of the coolest spaces in a floating orb.
Cover Image Credit: Apple