From October 17, entries to the Sentosa beaches will be by reservation only during peak periods, including weekends and public holidays. This applies to three beaches: Tanjong, Palawan, and Siloso.
The beaches have been segmented into seven zones, each with a capacity limit of 100 to 350. This is to ensure better facilitation of Covid-19 safe management measures as crowds have been observed.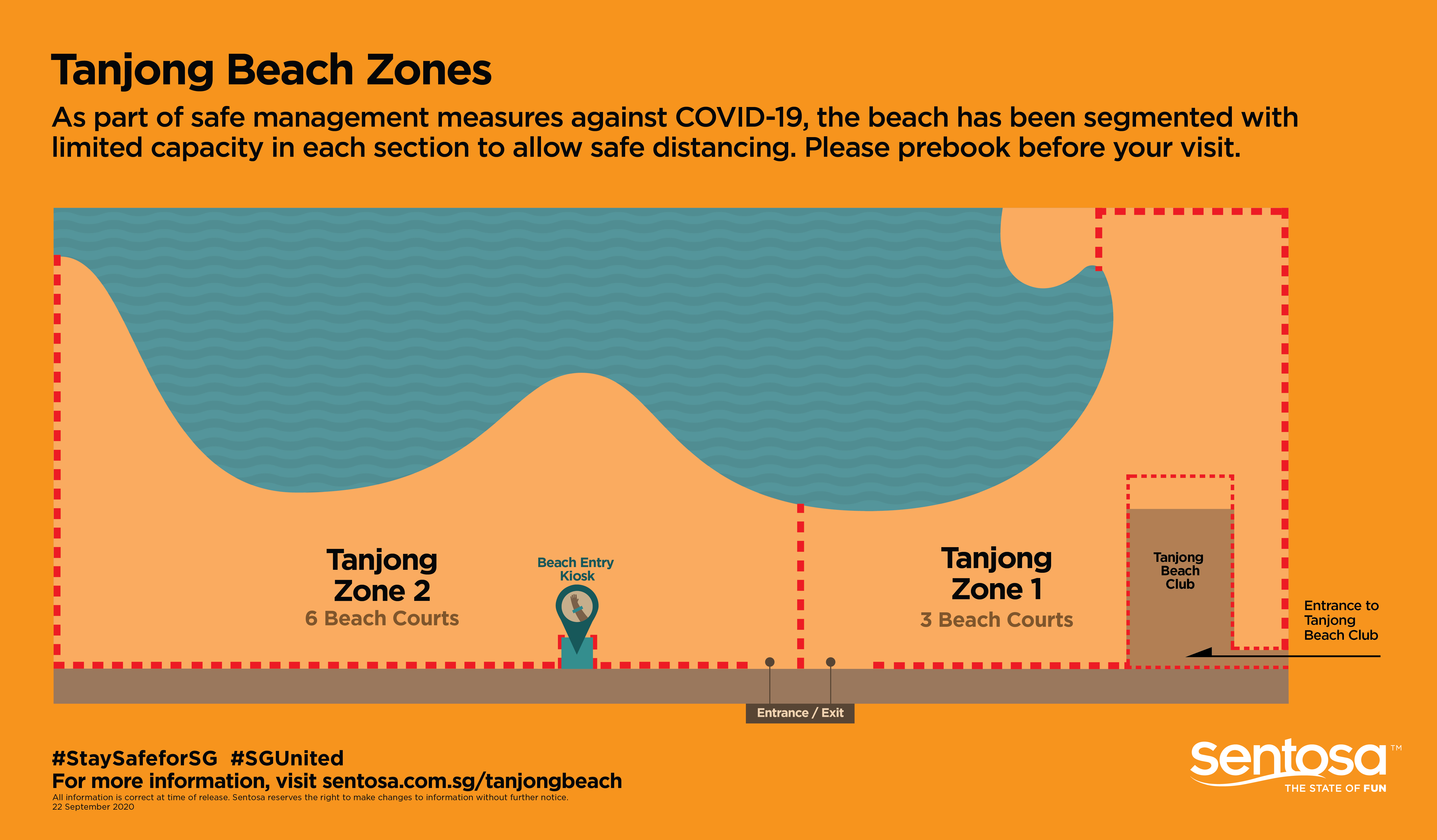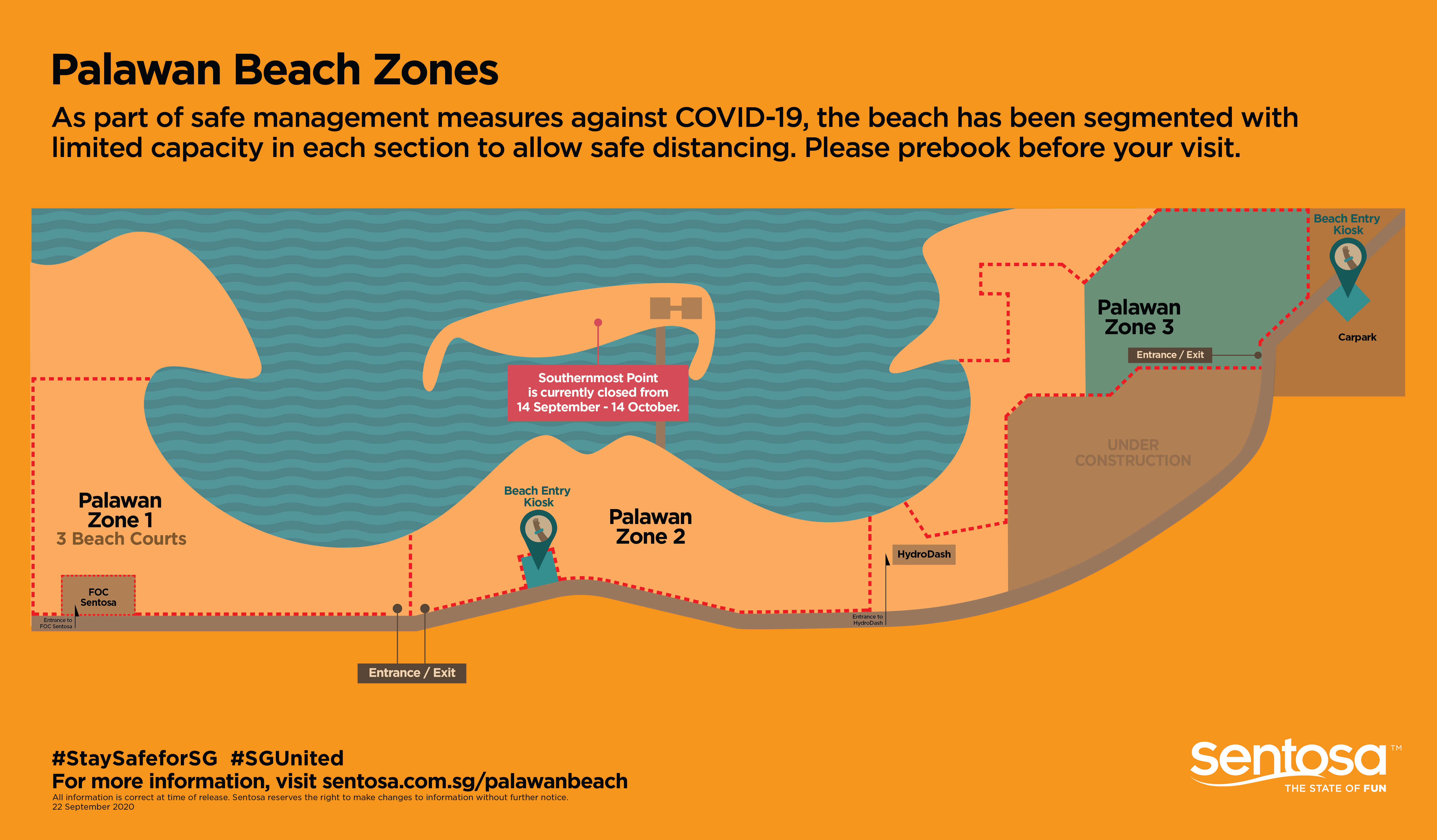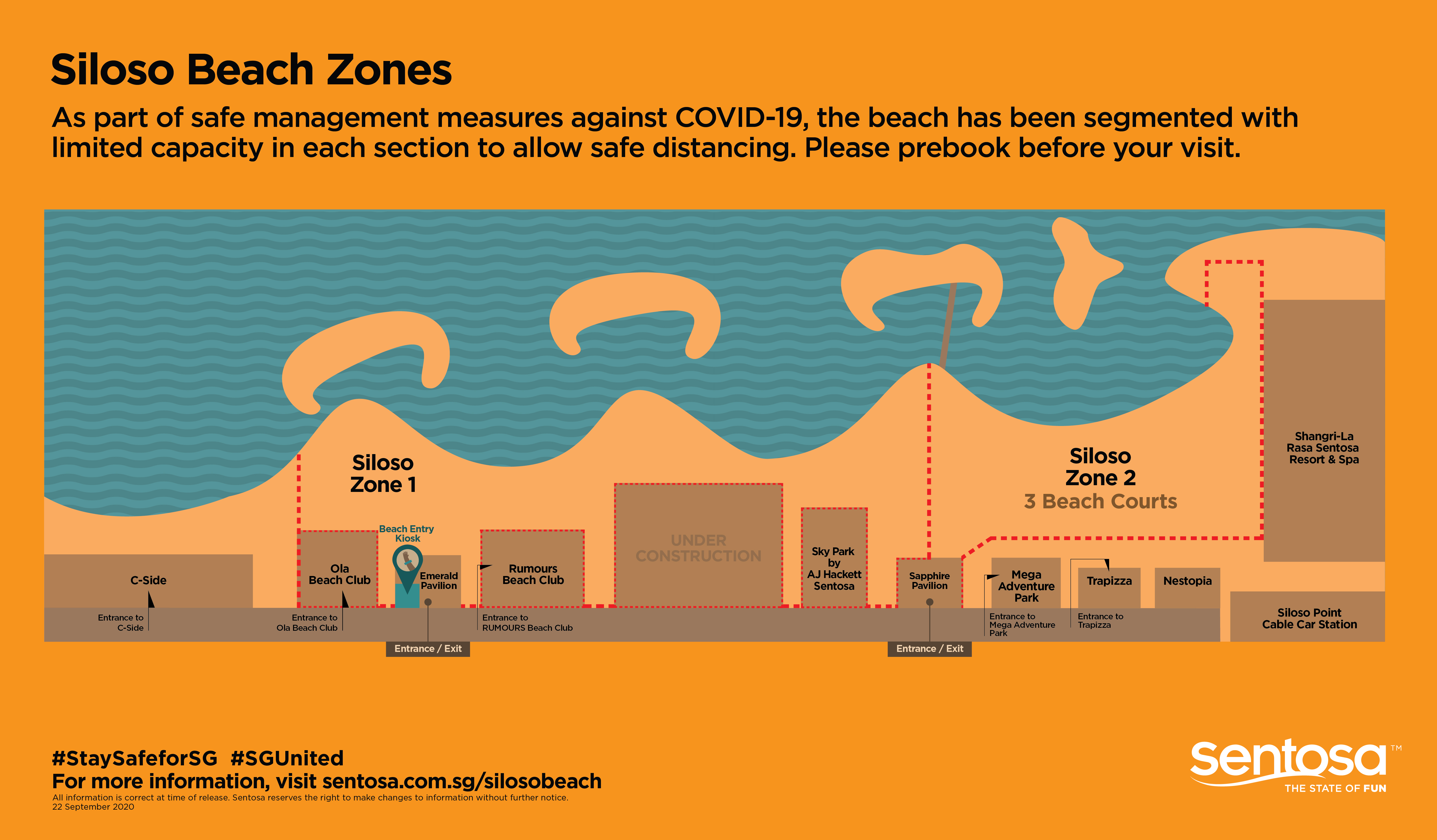 How to book
Online bookings can be made at this website. You are advised to make an online booking up to seven days in advance, subject to capacity limits. For the initial rollout, the system will start accepting bookings from October 10 for October 17 visits.
Step 1 : Choose from two time slots to visit — in the morning from 8am to 1pm, or in the afternoon from 2pm to 7pm.
Step 2: Input your details. You are limited to up to five people in each booking.
Step 3: You will receive an email confirmation to be presented on day of visit for verification.
Step 4: You will be issued wristbands for admission which should be worn at all times.
Fifteen beach courts across Tanjong, Palawan and Siloso beaches will also be made available for booking for guests who wish to play court-based games such as beach volleyball.
Do spare a thought for others. If you will not be visiting after making a booking, Sentosa reminds you to cancel the reservation so that other guests can visit.
The booking system will be trialled for an initial period of three months.
Cover Image Credit: Sentosa