Apple opens breathtaking world's first store to sit directly on water. The glass orb appears to float on the iridescent Marina Bay, Singapore, with an uninterrupted 360-degree panoramic view of the city skyline.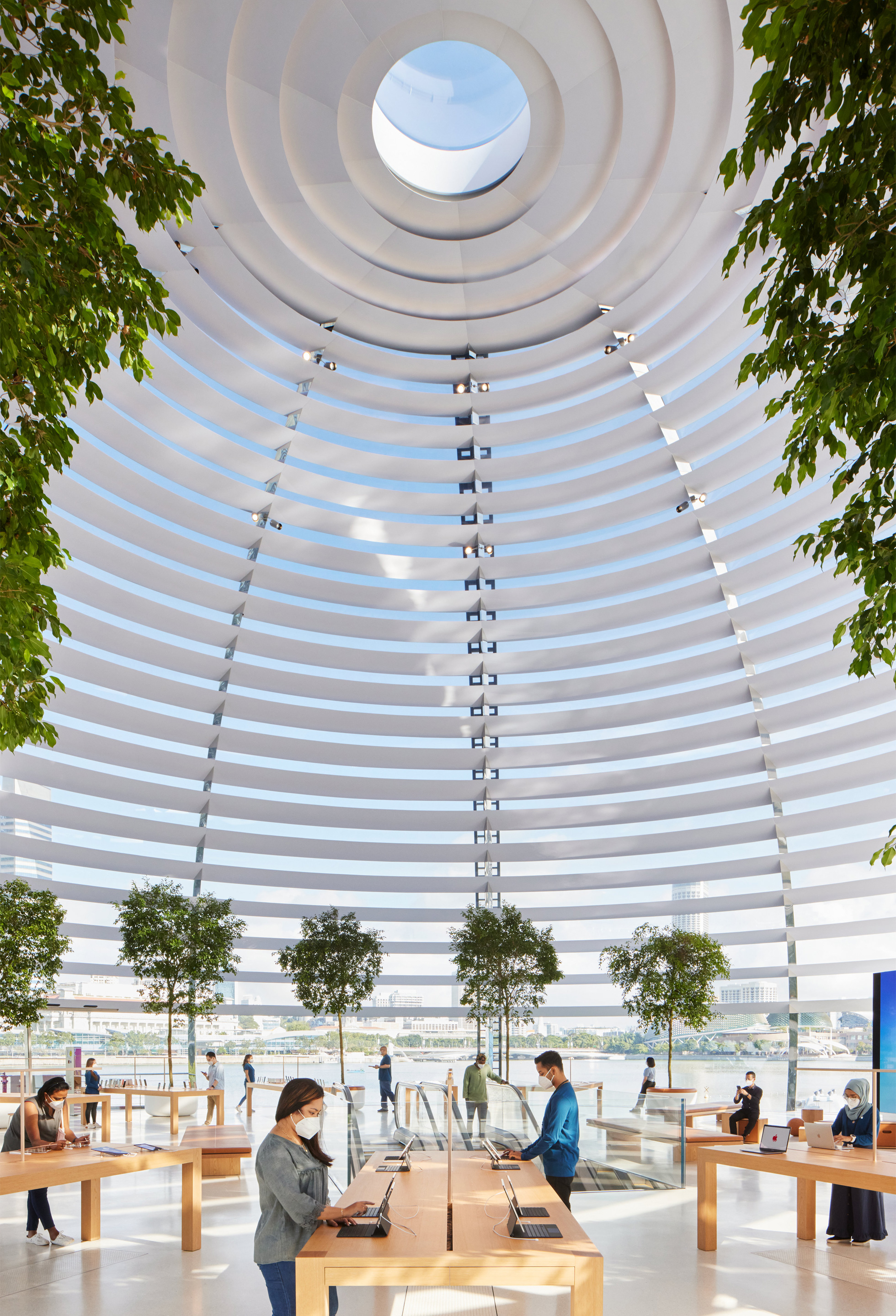 The new Apple store is all kinds of spectacle. Fashioned after the Pantheon in Rome, the store boasts a first of its kind all-glass dome comprising 114 pieces of glass structurally connected by only 10 narrow vertical mullions, an oculus at the apex to allow a flood ray of sunlight, real foliage that create soft shadows of nature, an underwater boardroom, a large Forum which will serve as a space for free Today at Apple sessions and events, and a 148-person team that speaks over 23 languages.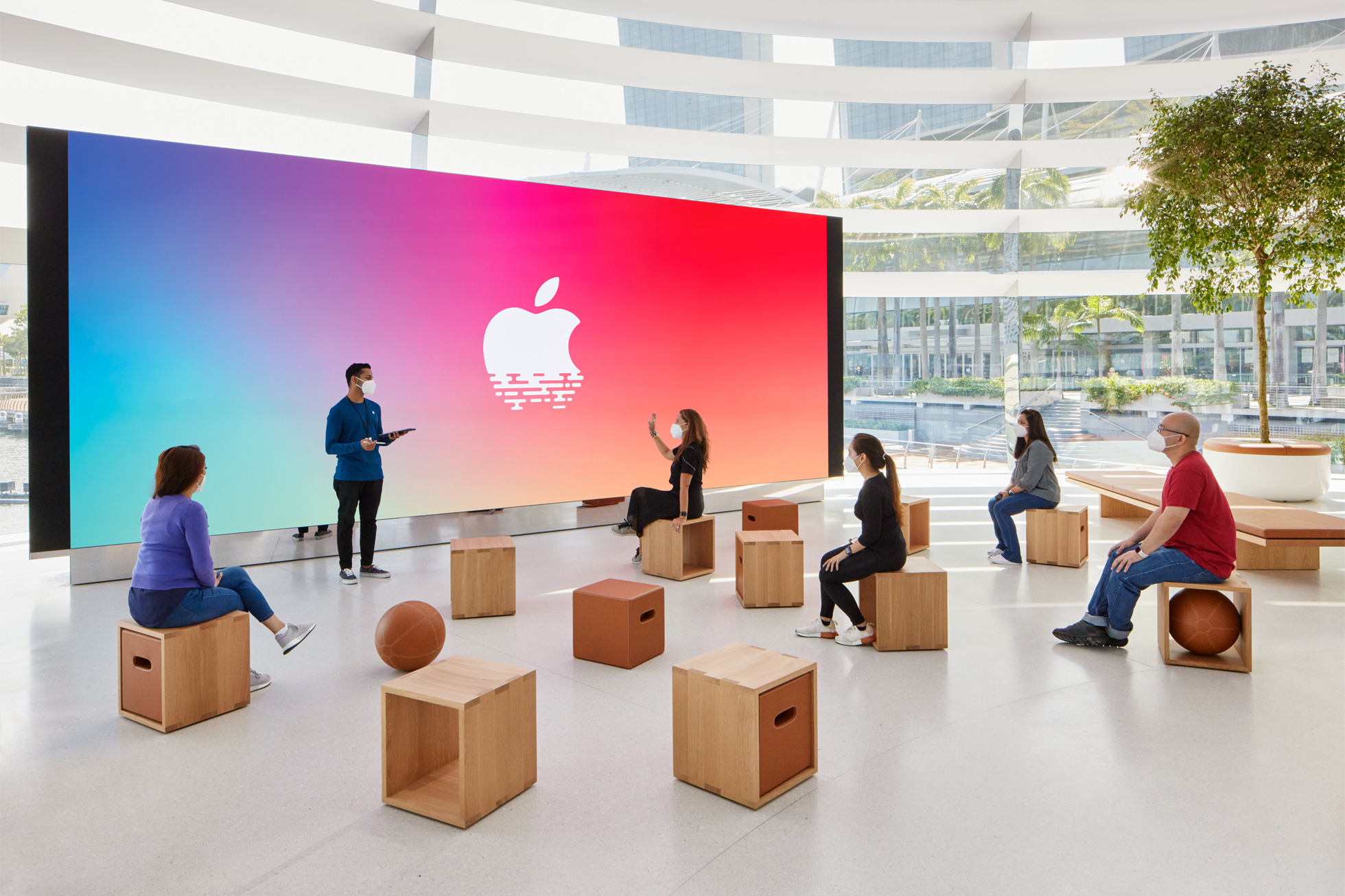 It's no wonder Apple calls it a space made to inspire ideas and passions.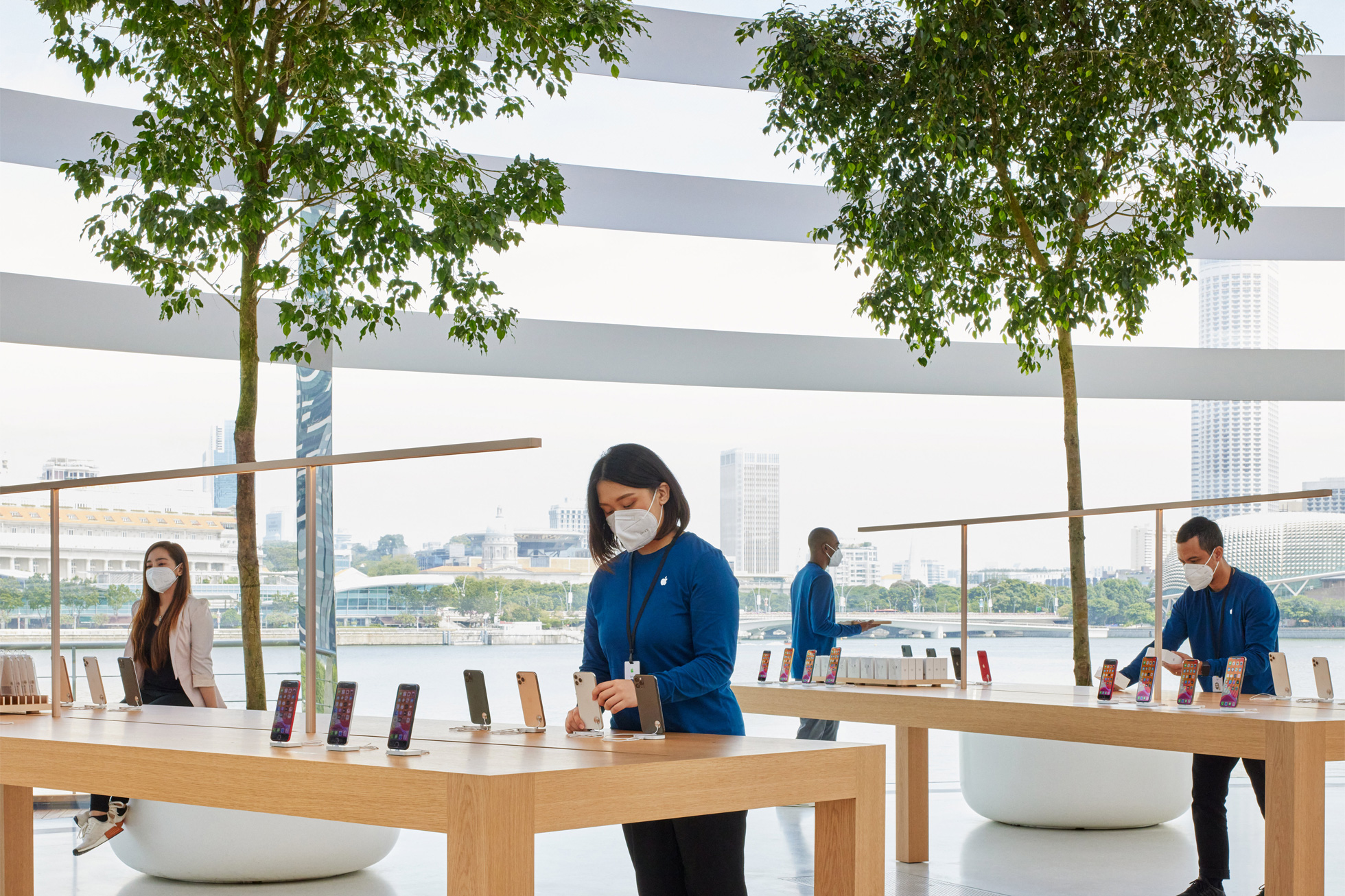 In a dramatic reveal on Thursday September 23, Apple Marina Bay Sands saw more than 30 customers waiting in line since 9.30am, even though visits were by appointment only. The first customer arrived 4 hours early.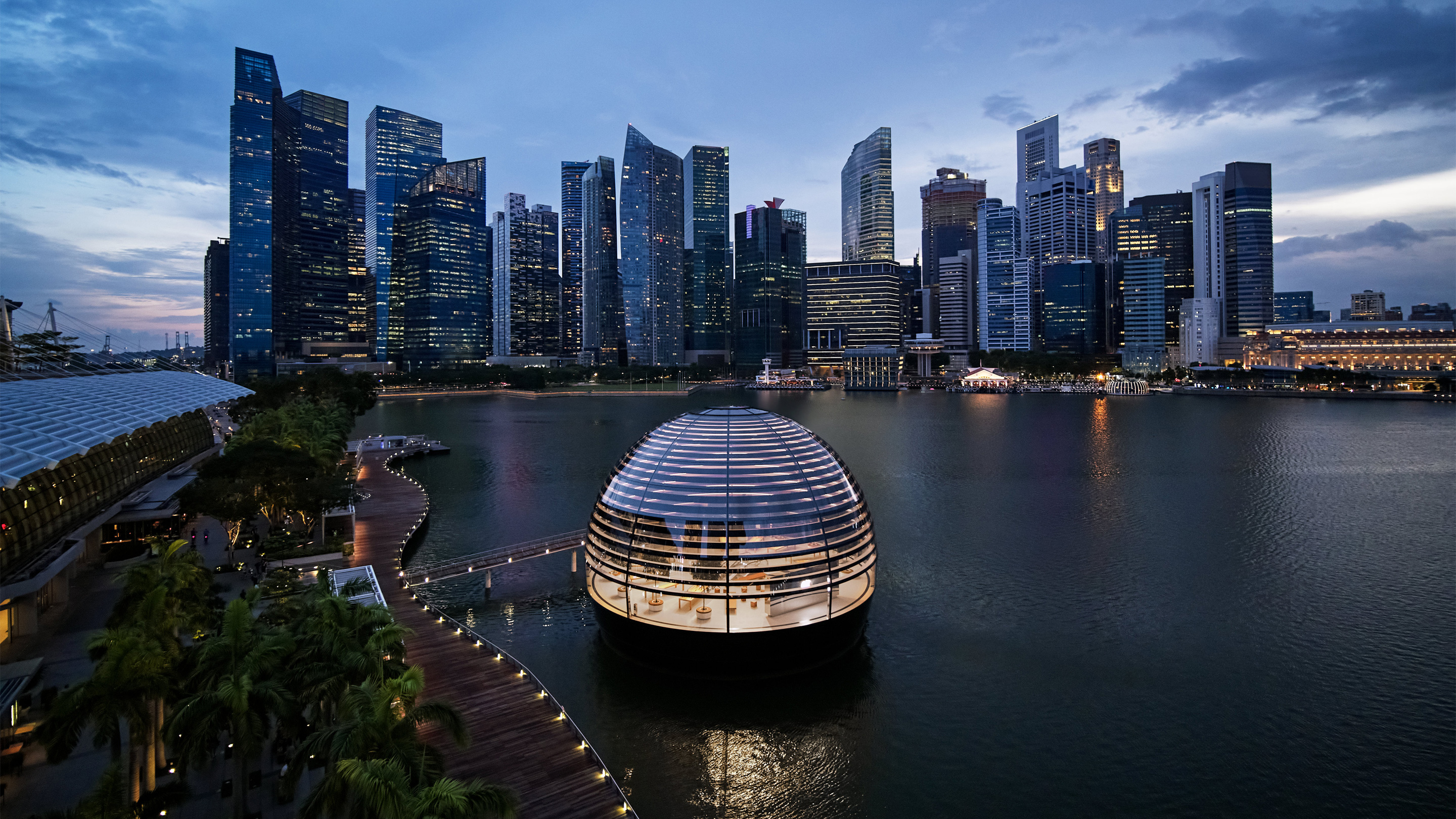 This is the third store Apple has opened during Covid pandemic following Thailand's World Central and Apple Sanlitun in Beijing.
Given the current global pandemic, there are strict regulations in place to ensure safe-distancing. Capacity will be limited. Customers are encouraged to make an appointment online. An Apple assistant will be assigned to you on the time of your visit to take you on the first ever guided tour around the store.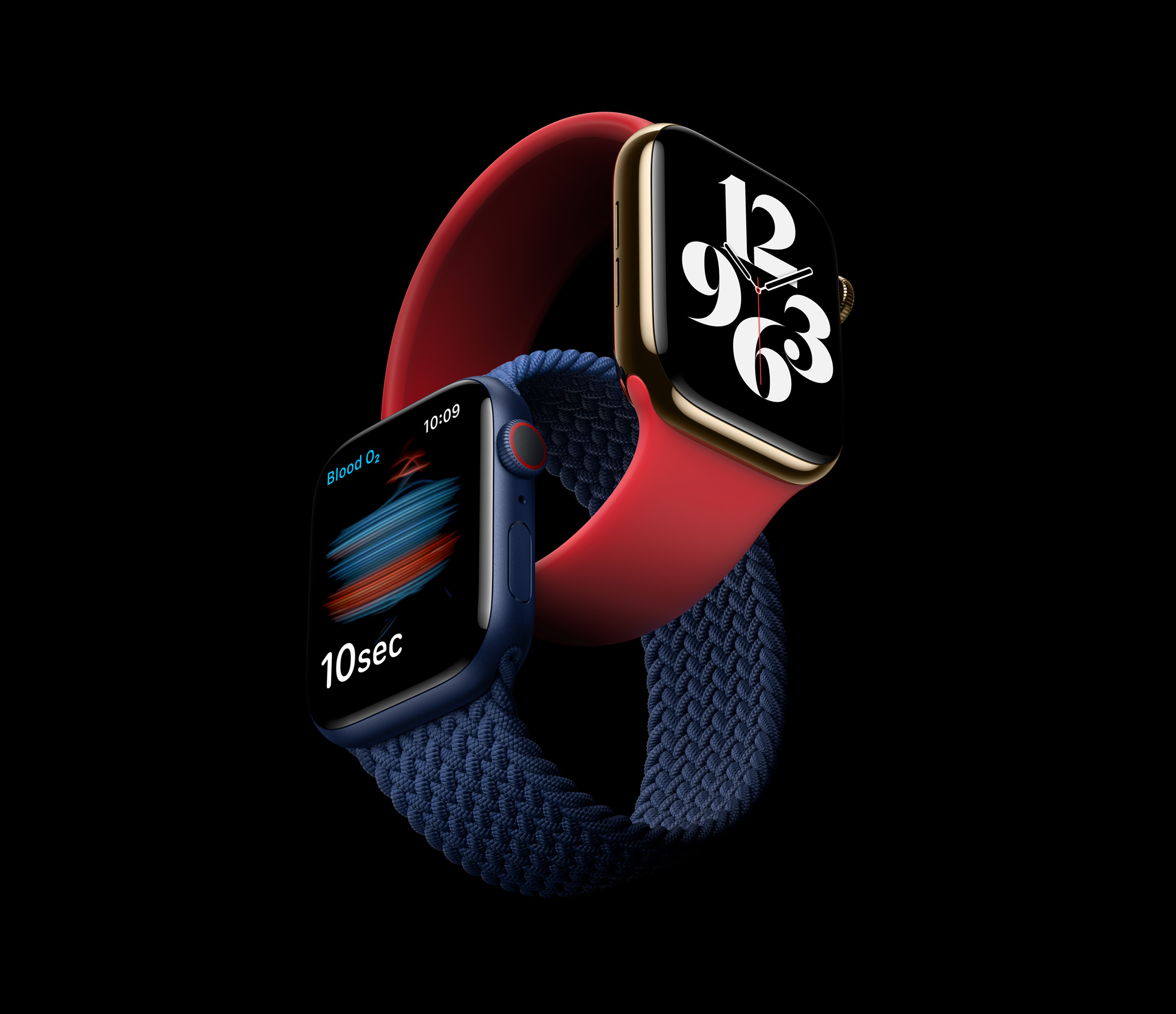 We suggest scheduling one to check out the newly launched Apple Watch as soon as possible. Time is wasting!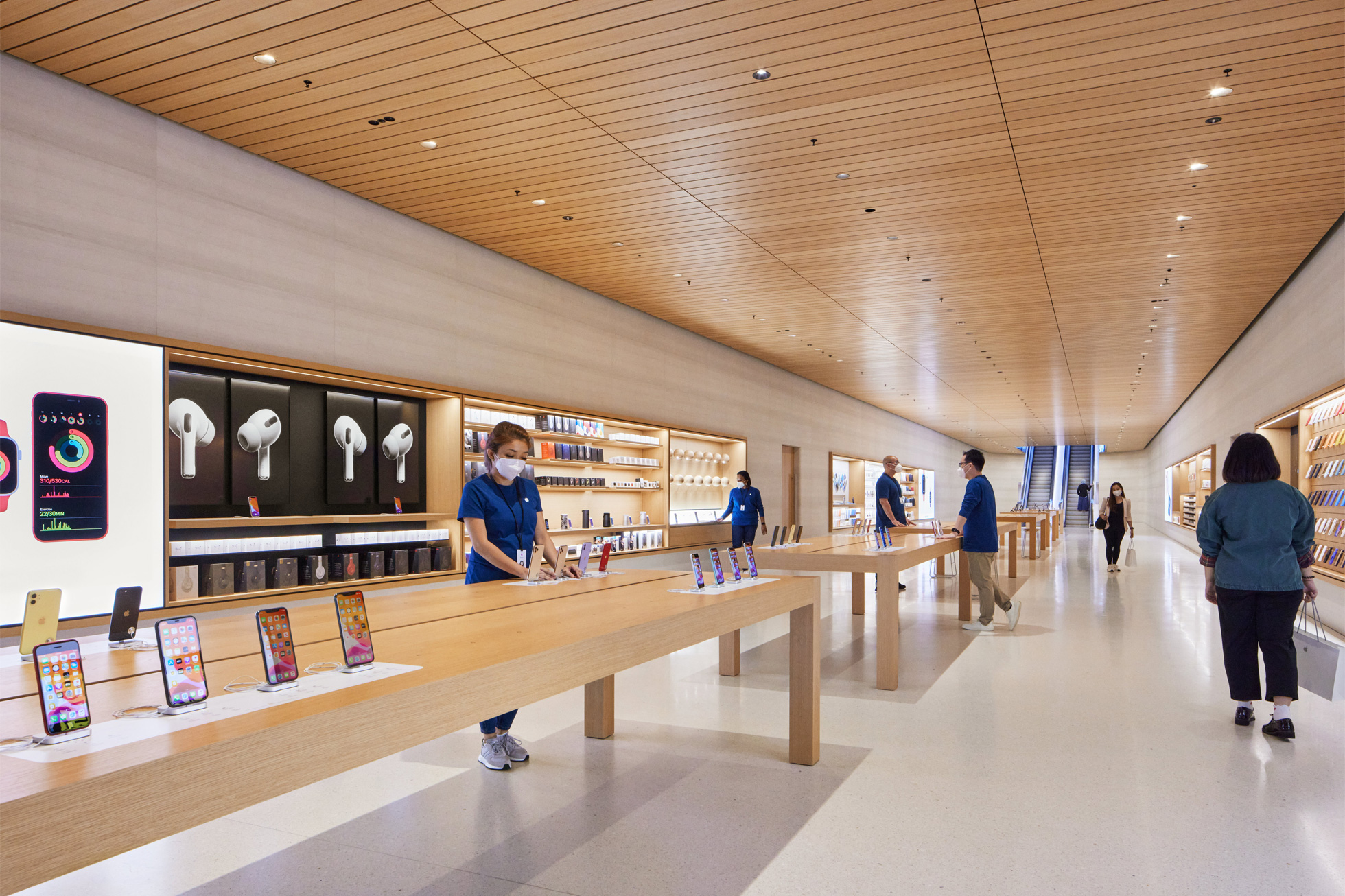 Fun Fact: The basement escalator is an exact 45 seconds ride to the glass orb. Try timing it.
Cover Image Credit: Apple